Shivlingam with sriyantra in Cats eye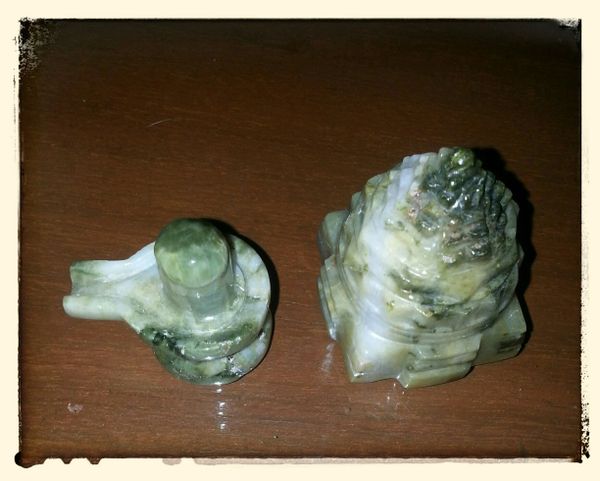 Shivlingam with sriyantra in Cats eye
Name: Shivlingam with Sriyantra in cats eye

Sku: code100

Color: Cane juice color shades of green to white

Shape: Sriyantra a spl.Pyramid formation a secret Hindu meditation shape.Used for healing karma and manifestation..
Size : 2.5" x 2" sriyantra / 1.75 x 1.76 ht shivalingam
Metaphysical properties:

Sriyantra the most power full Pyramid power
refers to alleged
paranormal
properties of the ancient
Hindu traditions
and objects of similar shape. With this power, model pyramids are said to preserve foods,
sharpen or maintain the sharpness of razor blades, improve health.The art of menifestation and the creative field of co creation is expressed by Shakti sadhana of Sriyantra. While the Shiva sadhana is conducted over the Shivlingam.These two methods of meditation or Sadhana are coupled with one an other.
Reviews