ROSE QUARTZ Chakra HEALING KIT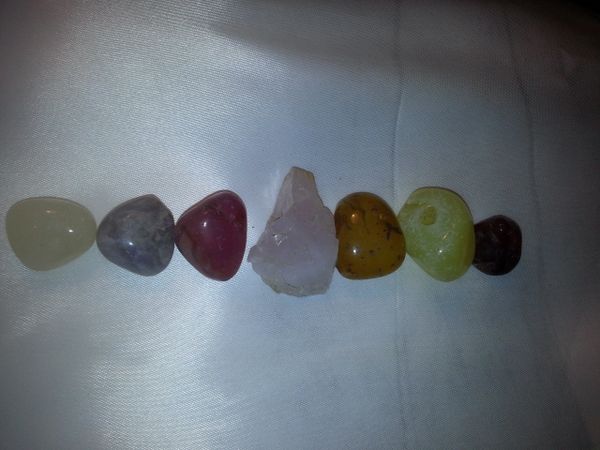 ROSE QUARTZ Chakra HEALING KIT
Name: Chakra healing stones kit ( All stones are natural and approximately the same type and

energetic healing crystals

)

Sku:

RqCH Kit 01

Color: Natural multi colors inside




Semiprecious stone : quartz (natural)




You get : 7 crystals for 7 chakra



Metal : Natural crystals agates
Gross Wt in gms : 200 gms approx
Use: Great gifting option. Used for balancing chakra and the rose quarts is spl. for increasing self love in case of people suffering the lose of a dear one or for gaining inner comfort.
Metaphysical effects: The 7 chakra stone good for personal cleansing and propell health in mind and body both. Soothing healing effects during

meditation/ works on third eye level The grid can be used for Long distance healing as well. The Reiki healers and the Shivyog Sanjeevani healers
Reviews