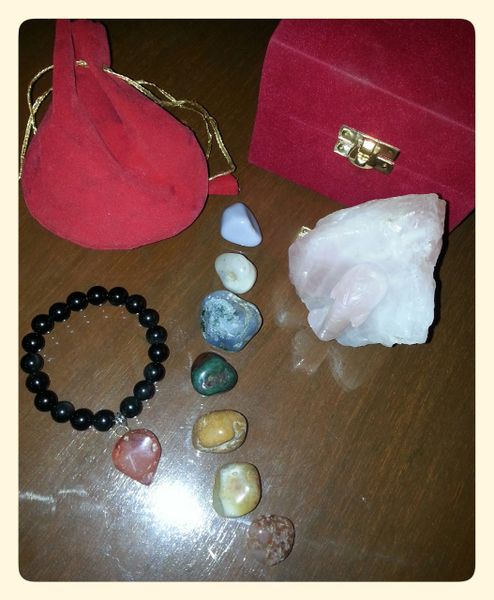 Reiki healing kit 1
Name: Rose quartz ROCK healers chakra cleaning kit with the grounding stone Obsidian beads Carnelian pendant for will power

Combination: Baby blush Pink in shades of pink to white + Obsidian + Carnelian + 7 chakra healing crystals

Metaphysical properties:
Rose quartz ROCK - creates compassion form the healing hands and the nature towards the receiver of healing.
Chakra crystals to clean the chakra
Obsidian for grounding
Carnelian great to work on the healers manipura chakra/ sacral chakra for the will power to be boosted. Carnelian helps to calm the fears about death and rebirth, bringing serenity and acceptance of the great cycle of life. Carnelian is a powerful Sacral Chakra Stone. It increases personal power and physical energy, gives courage, and boosts creativity and compassion. Wearing or carrying Carnelian can enhance vitality and will, providing higher energy needed when approaching new projects and dreams.

Reviews