ObsidianRainbow Grandball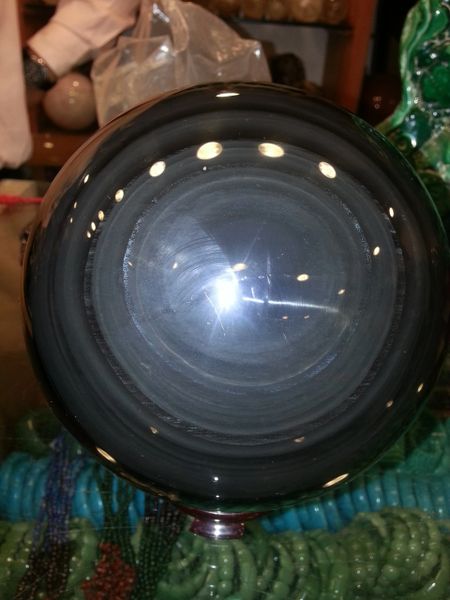 ObsidianRainbow Grandball
Name: GrandObsidian ball (a Black sphere with ring lines)

Color: Black with rings in silver grey steel golden colors

Shape: Sphere a secret geometrical shape.Used for healing.
Size : 15400 gms weight
Metaphysical properties:
Energy healing champion Obsidian appraises the art of spiritual or healing work as it removes the smog of negativity & lack of clarity. Obsidian rainbow with purple silver goldline natural rings, useful in thought clarity,releasing past life issues. Helps in grounding the root chakra energy giving the user a thrust in the timely thought fulfilment.
Reviews