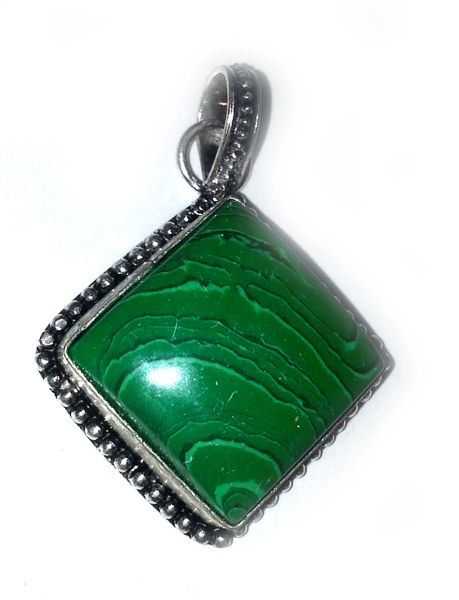 Malachite
Color: Natural Green with zebra strips or the green of Mallow




Semiprecious stone : quartz (natural)




Lt x Ht x wt / 54 cm x 50 cm x 50cm

Zodiac: n/a



Metal : German silver
Wt in gms : 27 gms approx
Metaphysical effects:

Malachite-square-Thymus chakra is also stone for both heart chakra and the solar plexus The beauty of the stone is it warns the user via intutions and changing

patrons

at the times of danger. Also loosens the

negativity

caused with the use of wi-fi or computers. Like any other crystal they have an amazing power of being an amplifier so

remember

to be happy because this will amplify the users emotions.
Reviews