Leather conferencing file folder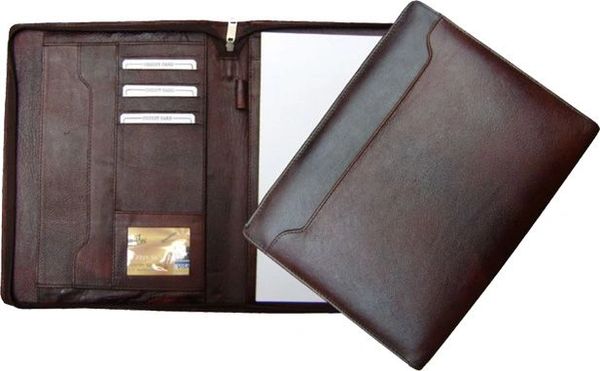 Leather conferencing file folder
Style : Conferencing office file folder
Color : Tan
Material : Leather
Utility :

Most appropriate file folder for document safety at the conferencing hall. The folder is in Tan color.




The A4 size folder is good for keeping paper visiting cards photo id letter pad & in the safety wallets the check book etc, The back of the folder is designed to capture running documents with out opening the main zip. A chain goes around the folder for the locking off the documents. Pen-holder 2 loops are given.



Reviews