Labradorite Blessing Ganesha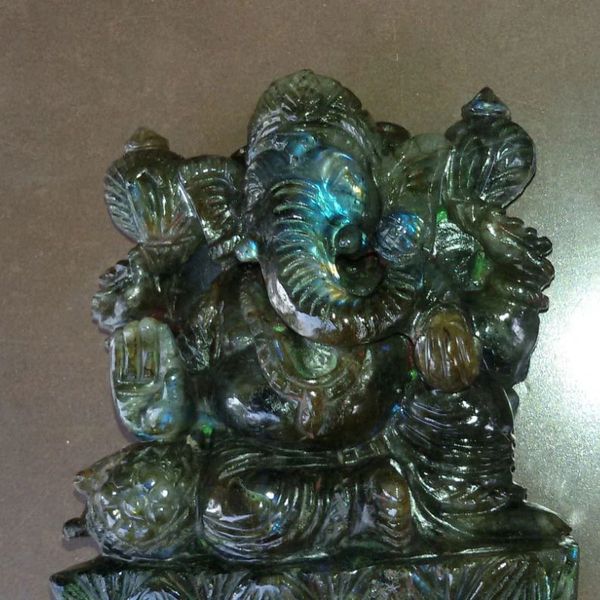 Labradorite Blessing Ganesha
Name:

Labradorite Blessing Ganesha, Ganpati

( The stones are natural and handcrafted )

Sku:

Id-1585

Color: Natural grey

greenish

colors with the golden yellow fire called irredesence.




Semiprecious stone : quartz (natural)



You get : Beautiful handcrafted and traditional Ganesh in Labradorite
Metal : Stone is hand carved with beautifully retained Ganesha features.
Net Wt in gms : 1585 gms approx
Metaphysical effects: Labradorite, also known as Spectrolite, is a

Feldspar

mineral. Labradorite in a white matrix is often called "Rainbow

Moonstone

".

Labradorite is a stone of transformation, Labradorite is a useful companion through change, imparting strength and perseverance. It balances and protects the aura, raises consciousness and grounds spiritual energies. Many a healers and Mediators have experienced the energy patterns as amazing energy openers. It is excellent for strengthening intuition - promoting psychic abilities. Powerful in revealing the truth behind illusions, Labradorite banishes fears and insecurities, and strengthens faith in the self and trust in the universe. It stimulates the imagination and calms an overactive mind, developing enthusiasm and new ideas.
Reviews