Himalyan Salt Lamp for Pets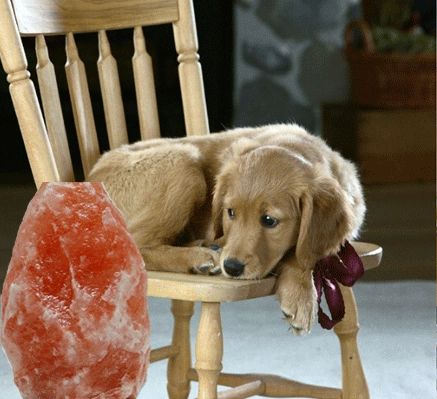 Himalyan Salt Lamp for Pets
Himalayan Salt Lamp for Pets used for Gifting as it removes animal dander.
In case you have a Dog or a Cat as a Pet buy Now kits9 Himalayan Rock Salt Lamp
Name: Himalyan Salt Lamp for Pets
Sku: HimalyanSaltLamp for Pets HSL-01
Color: Natural glow of a Sun Set or a Sun Rise in orangish pink color

Semiprecious stone : Himalayan Rock Salt (natural)
Size: Good to illuminate the room and naturally purify the Air.
Net Wt: 4-5 Kg approx.
You get : Beautiful handpicked Himalayan Rock Sat chunk designed to be a salt Lamp.
Material : Natural Himalayan Rock Salt
Stone: Mineral Rock
·
Metaphysical/Physical effects:
How to heal a Pet will no longer be a task if he is
ageing
or has a Joint Muscle pain.
Where our Pets are concerned it is a very delicate issue since we have to understand the pet agony only by their moments or pain face or foul smell or body Oder. The bone stress or internal injury relief can be got by the use of the Natural Himalayan Salt Lamp.
Just as in case of human beings , the natural crystal salt will have it's positive effect on the animal body. If a few drops of sole is put in the food it will increase vitality and strength. Particularly for Dogs and Horses it works great as it improves the immune system of the animal..
The Salt Lamp is great to relief them of physical stress and depression. Also Pets dander is removed by regular use of Salt Lamp. It also cleanses their Aura the way it does for Human users.
Reviews