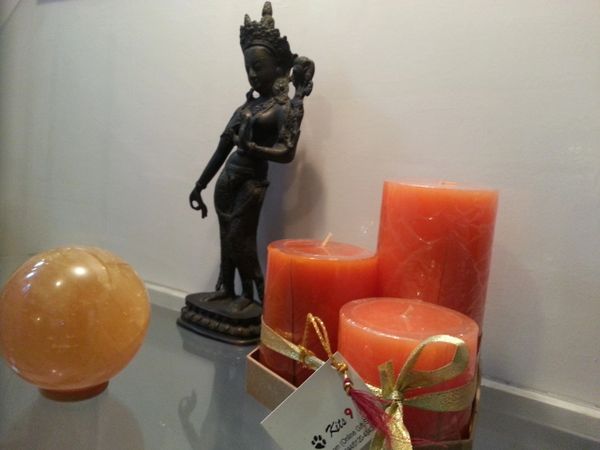 Citrine Quartz Ball size
Name:

Citrine Calcite ball

Sku:CitrineCalciteBall .1215

grade A+
Color: Natural crystal golden

Shape: hand crafted




Semiprecious stone : quartz (natural)




Description : Genuine citrine

quartz

ball medium size

Metal : Semiprecious Stone



Wt in gms : 1215 gms approx
Metaphysical effects: Helps in Manifestation.

Citrine is a source of personal power and governs self-esteem, warrior energy, and the power of transformation. Can be enhanced by the use of yellow sapphire or yellow citrine.

CitrineCalcite is a transparent, yellow variety of Quartz, ranging in color from pale to golden yellow, honey or almost brown, and may contain rainbow or sparkle inclusions are used for healing & manifestation etc.

A warning: Citrine Calcite may exacerbate aggressiveness in some individuals giving raise to ego issues as well. It is not recommended for those have quick-tempered and should be avoided by people with a tendency to slander or gossip as well.
Reviews