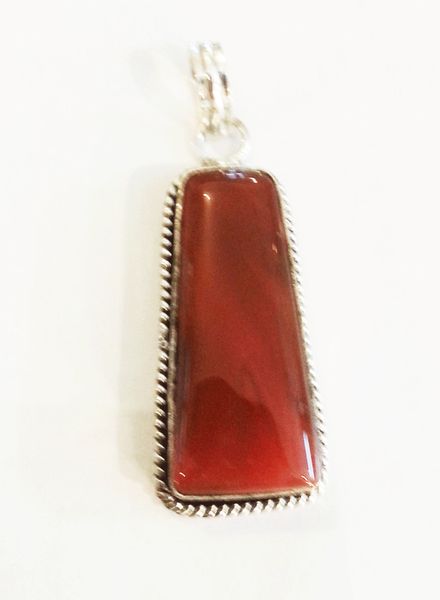 Carnelian
Color: Natural




Semiprecious stone : quartz (natural)




Lt x Ht x wt / 65 cm x 50 cm x 50cm

Zodiac:



Metal : German silver
Wt in gms : 23 gms approx
Metaphysical effects:

the chakras and meridians strenghtening

Carnelian is a physicality

grounding stone.

Carnelian is Chi promoter, it is the life force, Carnelian is stimulating metabolism & a good supply of blood to the organs & tissues. It influences the reproductive organs of both sexes, and increases fertility. It aids in menstrual & menopausal symptoms, it also may aid in vitro & artificial insemination.



Reviews