Black Agate Ganesha Statue Spm8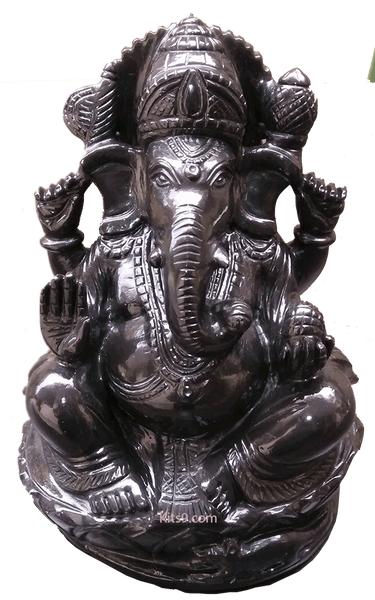 Black Agate Ganesha Statue Spm8
Name: Black Agate Ganesha Statue Spm08
Concept: A Personal Puja kit -
SKU:Spm08
Color: Black
Semiprecious stone :BLACK AGATE (natural)
Size: H 14 " x W 12"x D 8"
You get : Beautiful handcrafted and traditional GANASHA to remove all obsticals in life.
Metal : N/A
Net Wt in cts : 1290gms / 6450 cts approx
Stone: natural
Metaphysical effects: While Ganesha is the loard of root chakra so he givesgrunding, Black Agate gives inner strength to move on and is also very helpful in keeping the peace in stressful households. This calming stone will keep one steady when faced with practical decision-making.Black agate crystal overcomes negativity and bitterness of the heart. it heals inner anger fostering love and the courage to start again. it is useful for any kind of emotional trauma. It creates a sense of safety and security by dissolving internal tension.
Reviews