Buddha statue with Candles set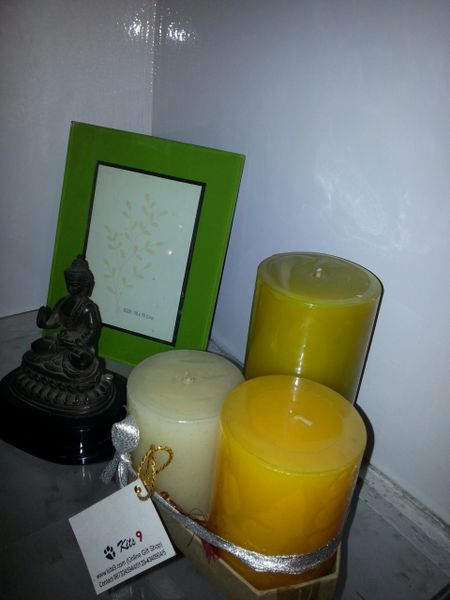 Buddha statue with Candles set
Name of the product : Brass Buddha trophy with 3 pillar candles for your alter.
Description : the candles are non dripping with natural fragrance 3"/4"/6" sizes in a gift tray /Brass Buddha in the peace posture sits on the Lotus in Padama asana is an insperation to self knowledge.
Buddha's quote
Live in Joy
Live in Joy, In love,
Even among those who hate.
Live in joy, In health,
Even among the afflicted.
Live in joy, In peace,
Even among the troubled.
Look within. Be still.
Free from fear and attachment,
Know the sweet joy of living in the way.

Reviews